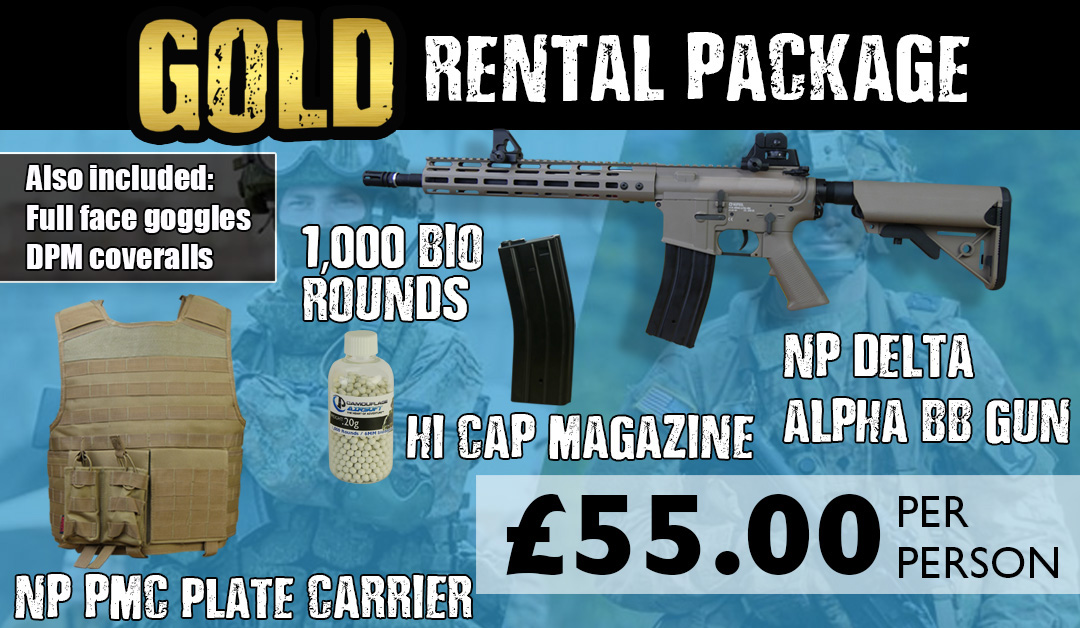 Rental packages - A £25 damage deposit* is required per hire gun, which is returned at the end of the day if the equipment is returned intact and in the same condition it went out in. Charges for breakages and lost items are displayed on site. Airsoft equipment rental agreement must be completed.
All players under the age of 14 must be accompanied by an adult, who will play with them and supervise them in the game.
*DEPOSITS CAN BE PAID FOR IN CASH, OR PRE AUTHORISED ON CREDIT OR DEBIT CARD, WHICH WILL BE RETAINED UNTIL THE EQUIPMENT IS RETURNED
Nuprol Delta: Nomad
The Nomad Alpha is rock solid, being constructed largely from 
CNCAlloys, with only the Pistol Grip and 6 position Crane Stock being Lightweight Polymer. Additionally, the Alloy components feature an incredibly resilient and tough Case Hardened exterior, having undergone a Quench-Polish-Quench (QPQ) process during manufacturing; resulting in Alloy components which will be more than capable of withstanding a fast-paced action-filled day Airsofting.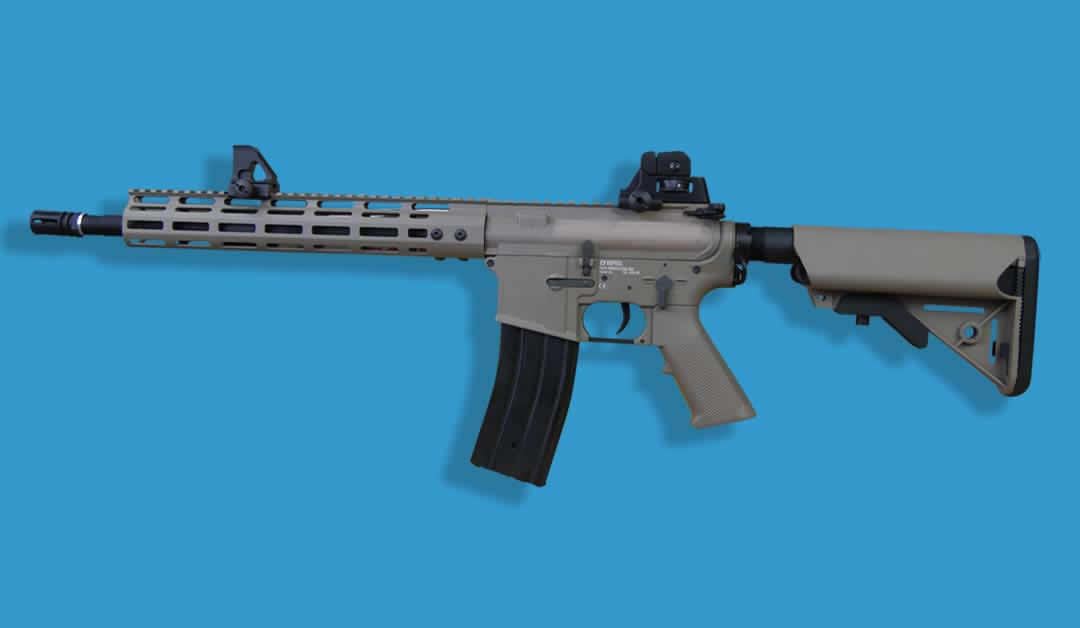 DPM Coveralls
Our coveralls are always freshly laundered prior to use. Featuring wide ankles that allow you to put them on and take them off without having to remove your shoes.
An extra high padded collar protects the neck from Airssoft shots. Another design feature of these coveralls it that it is easy to access your pockets under your coveralls.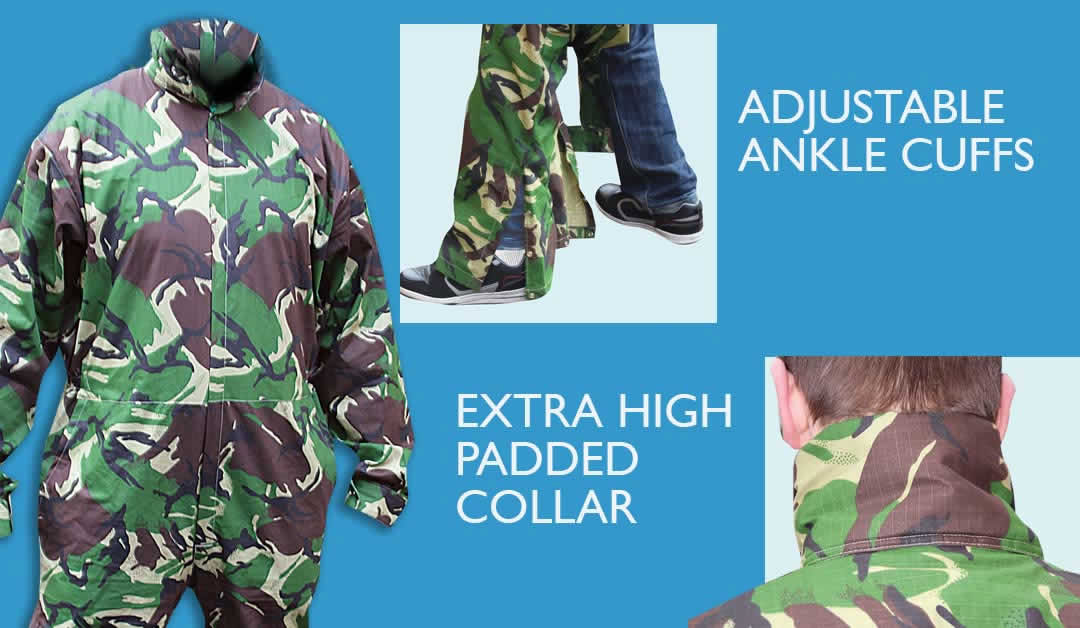 Full Face Goggles
For your safety and comfort we provide a full head protection system. These goggles cover the entire head and give our customers maximum protection. Each goggle is checked to make sure they are secure and fitted correctly before you enter the game fields.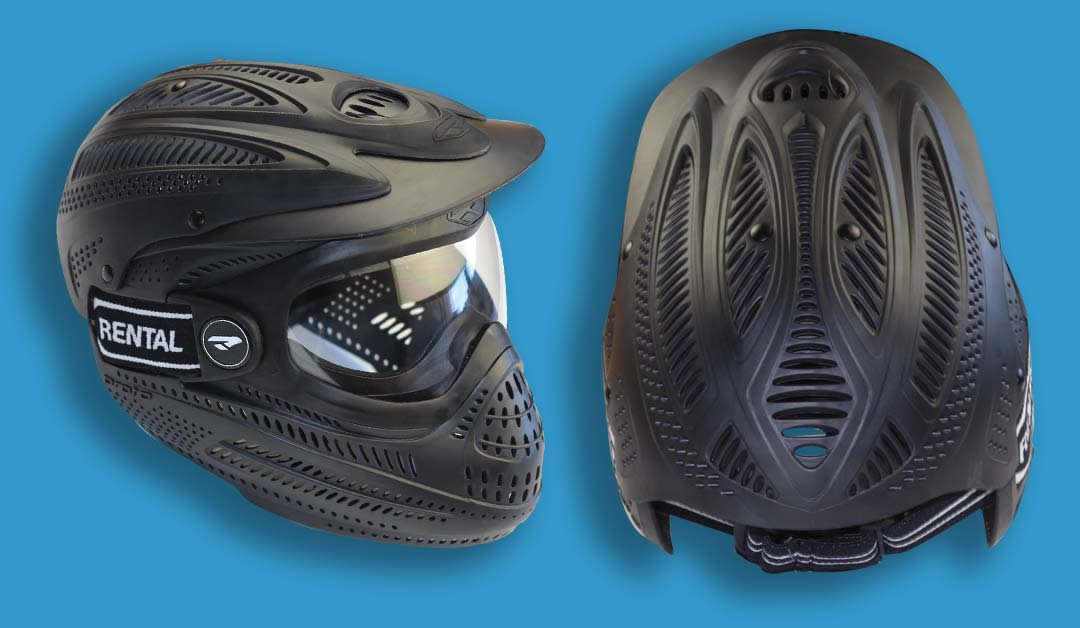 Nuprol PMC Plate Carrier
The vest is constructed from heavy duty NP1000D Material, making it heavyweight and durable, and is designed to last. The best features high quality components. 
The vest is fully adjustable, with adjustable shoulder straps for height, and a Velcro cummerbund style system for adjusting for a range of user sizes. The vest features durable Velcro tabs, which hold the vest together and make it easy to adjust even on the fly.Internally the vest features a fabric mesh making it breathable and comfortable to wear.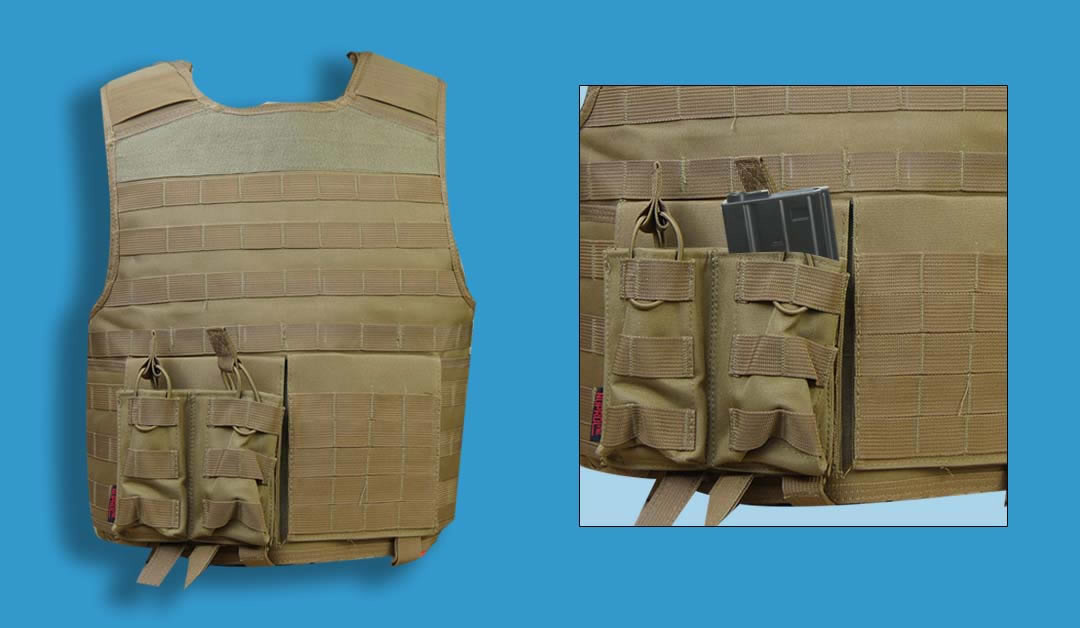 RzR Biodegradadeable BBs
The BBs are constructed from a special Biodegrading Polymer, and are 5.95mm in diameter, with a +/- 0.01mm Tolerance. The BBs are sorted before bottling, only allowing BBs within 0.01mm in size difference to be used. NUPROL's latest BBs are slightly smaller than other brand BBs, which helps with Weapon Feeding and with Tightbore Barrelled Weapons. The BBs come in a newly designed bottle, featuring a square design allowing up to 3300 BBs to be contained within its more stable and tough design.